Nuthan Naidu has been eliminated from Bigg Boss Telugu 2. He is the second contestant to leave the house this season.
Nutan Naidu, one of the most controversial contestants in the second edition of Bigg Boss is eliminated this weekend.
In the second round of elimination, Kaushal, Nutan Naidu, Ganesh, Deepthi Sunaina and Babu Gogineni were nominated by the housemates. Each of the contestants contributed to the drama in the house throughout the week.
Nutan Naidu was seen indulging in a verbal war with Samrat, the ex-captain of the house, in the friday's episode. This common man also had his share of conflicts with Tanish, yet another celebrity contestant in the house.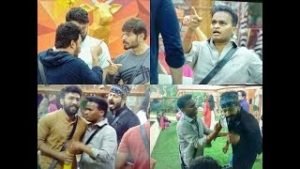 The stage is set for the elimination of the second contestant in Bigg Boss Telugu 2, to be hosted by Nani has scored brownie points in the second week. The conflicts between the housemates and Nani's style of drilling them in the weekend episode deserves a mention.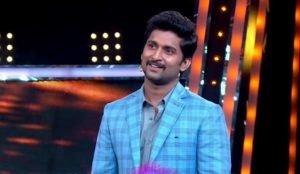 Babu Gogineni and Deepthi Sunaina were already declared in the safe zone (in the Saturday's episode), expectations were skyhigh on elimination.
Nutan Naidu is the second commoner got eliminated after model Sanjana Anne from the house last week.
As Nutan Naidu was provided with Bigg Bomb, he has thrown it on Kaushal. That is, Kaushal has to clean the utensils in the house.
Nutan Naidu thanked Deepthi and Kaushal for always being with him and supporting him and also conveyed his best wishes to rest of the housemates.