Cashew Chicken-Teen Patti : Ingredients
Roasted cashew nuts-1/2 cup
Boneless chicken breast-4
Onion(medium)-4
Dry red chillies – 4
Garlic
Red Capsicum – 1/2
Oyster sauce – 3 tspn
Soya sauce-1 tspn
Sugar- 1/2 tspn
Salt to taste
Corn starch – 1 tspn
Procedure to make this recipe:
Cut onions into large chunks and seperate its layers. Chop red chillies and garlic coarsely in a chopper. Heat 2 Spoons of oil in a non-stick pan, add onions and saute. Cut red capsicum into 1/2 inch pieces and add. Add cashew nuts and toss. Transfer the mixture into a bowl and set a aside.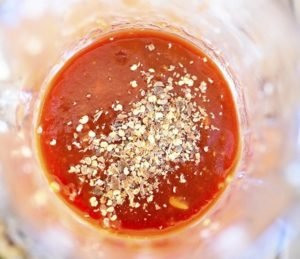 Heat 2 tspns of oil in the pan and add chicken pieces , Saute on high flame for 2-3 mins, tossing frequently so that they get cooked evenly all over. Add Chilli- garlic mixture and toss. Add Oyster sauce, Soya sauce, Sugar and Salt and Stir well.Cook for 2 mins. Mix cornflour in 1/4 cup water and add to the pan and mix well.Now add Onions, red capsicum, cashew nut mixture and Mix well.
Now, Cashew Chicken-Teen Patti is ready to Serve hot.