Novak Djokovic chalked up his 800th career victory to reach the semi-finals of the Fever-Tree Queen's Club championships on Friday and suggested he could play on past his 40th birthday.
The 31-year-old Serb has been in the doldrums since winning the French Open in 2016 to complete his career Grand Slam, and has suffered with an elbow injury for 18 months.
"50, 60, 70. I don't know. And I don't want to put any limit or any number to it," 12-times Grand Slam champion Djokovic told reporters when asked if he could still be playing at 40.
"I will play as long as I feel like playing. Hopefully I can have many more years, because I truly enjoy playing this sport.
Who said 40? I said 50. So it's 19 years. I have plenty of time to make couple more wins. I don't like to put any numbers on how long and when it's going to end. I'm playing great, back again, I'm 31 on the paper, but I'm 19 in the real sense."
Djokovic is only the 10th man in the professional era to reach 800 match wins, and while Jimmy Connors's 1,256 — not to mention Roger Federer's still growing 1,156 — is still a long way off, those who were beginning to write off the former world number one and dominant force may need a rethink.
While he has not won a title for a year, a strong run in Rome, followed by a quarter-final showing at the French Open and now an impressive transition to grass, augurs well for his chances at next month's Wimbledon.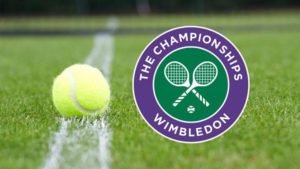 A few weeks ago a fourth title on the All England Club lawns looked extremely unlikely but Djokovic, who crushed world number five Grigor Dimitrov on Thursday, has his old zip back after the elbow surgery he had in February.
"Obviously the more matches you win, the better you feel on the court. It's obvious. It's logical," he said.
"It took me quite a few months to actually feel comfortable playing again on this level, back-to-back matches and playing consistently well.
"I'm just very excited to be able to win in straight sets against very good players. So the level is there. Now it's a question of maintaining it."